UPDATE — 11:42 a.m. EDT: Metropolitan Police in London have named 52-year-old Khalid Masood as the now deceased perpetrator who killed four pedestrians near British parliament on Wednesday 
According to UK authorities, Masood was born in Kent, England, and had been previously convicted of numerous offenses, including possession of deadly weapons and assault.
London's Parliament Square was rocked by a terror attack at mid-afternoon local time on Wednesday when a westbound driver on Westminster Bridge plowed into pedestrians before halting outside Houses of Parliament.
Coinciding with the one-year anniversary of the Brussels terror attacks, in which three separate but related bombings occurred in Brussels, Belgium, carried out by Islamist terrorists, the incident has been described as a terror attack.
Four are confirmed killed and 40 others are reported to be injured, in what UK Prime Minister Theresa May has labeled an "act of terrorism".
Authorities say the assailant, who Metropolitan Police refuse to name and suspect acted alone, drove his vehicle at high speed across Westminster bridge, striking dozens of pedestrians, crashed into the protective barriers outside the Parliament building, exited his car and continued on foot to Parliament's main gate.
The assailant then charged Parliament's main gate, entered the inner grounds of Parliament and was met by security.
Metropolitan Police officials say the assailant wielded a knife and attacked personnel of the Parliamentary Diplomatic Protection, killing one, identified later as PC Keith Palmer; three other security officers were assaulted by the attacker.
The attacker was shot at least twice at the scene and died at the hospital.
Prime Minister May, who had just completed her weekly Prime Minister's Questions, in the House of Commons, was taken by security from Parliament to 10 Downing.
Following the incident, members of parliament were briefly on lockdown, later taken to Westminster Abbey and upon return to the House, leaders voted to suspend the remainder of the day's session.
Alerted to the news, President Trump called May to offer condolences and both support and cooperation.
After chairing a Cabinet Office Briefing Rooms meeting, which went late into the night, May waxed poetic about the history of British political values Wednesday evening.
"These streets of Westminster — home to the world's oldest parliament — are ingrained with a spirit of freedom that echoes in some of the furthest corners of the globe," she told reporters. "And the values our parliament represents — democracy, freedom, human rights, the rule of law — command the admiration and respect of free people everywhere. That is why it is a target for those who reject those values."
ISIS-affiliated news agency Amaq claimed a "soldier" of the terrorist group was responsible for the attack and British authorities are fairly confident the assault was the work of one attacker.
The Islamic State also celebrated the strike in central London on social media platform, Telegram, with images of Big Ben on fire, evoking images of the World Trade Center attacks 16 years ago.
Messages posted say the attack was in revenge for British military action against ISIS in Iraq and Syria.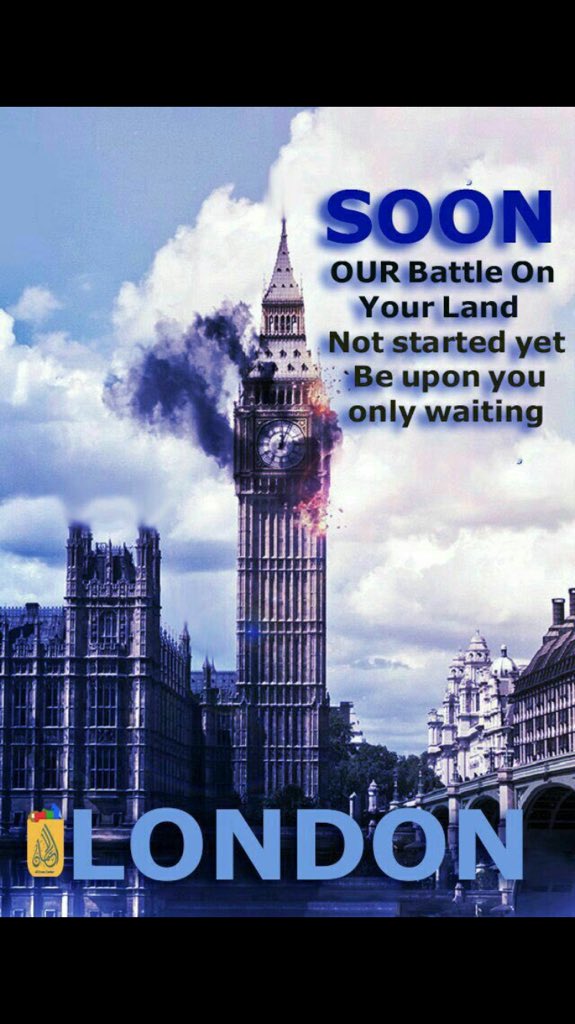 As of Thursday afternoon in the UK, authorities have arrested eight individuals with apparent terrorist affiliations. Prime Minister May has indicated the deceased perpetrator was a British native with known extremist ties who had been previously investigated by government authorities but was thought to be a "peripheral figure," in terrorist circles.

[Daily Mail] [CNN] [Financial Times] [The Telegraph] [Reuters] [Ruptly TV] [Photo courtesy EPA via Daily Mail]